A Perfect Tour of Haridwar
(Ever wondered what to do in Haridwar or what would be the perfect tour of Haridwar. Serving guests for the past 30 years, we can tell what it takes to make a perfect tour in our city. We have made a good read for our guests, come to our city and enjoy like never before.)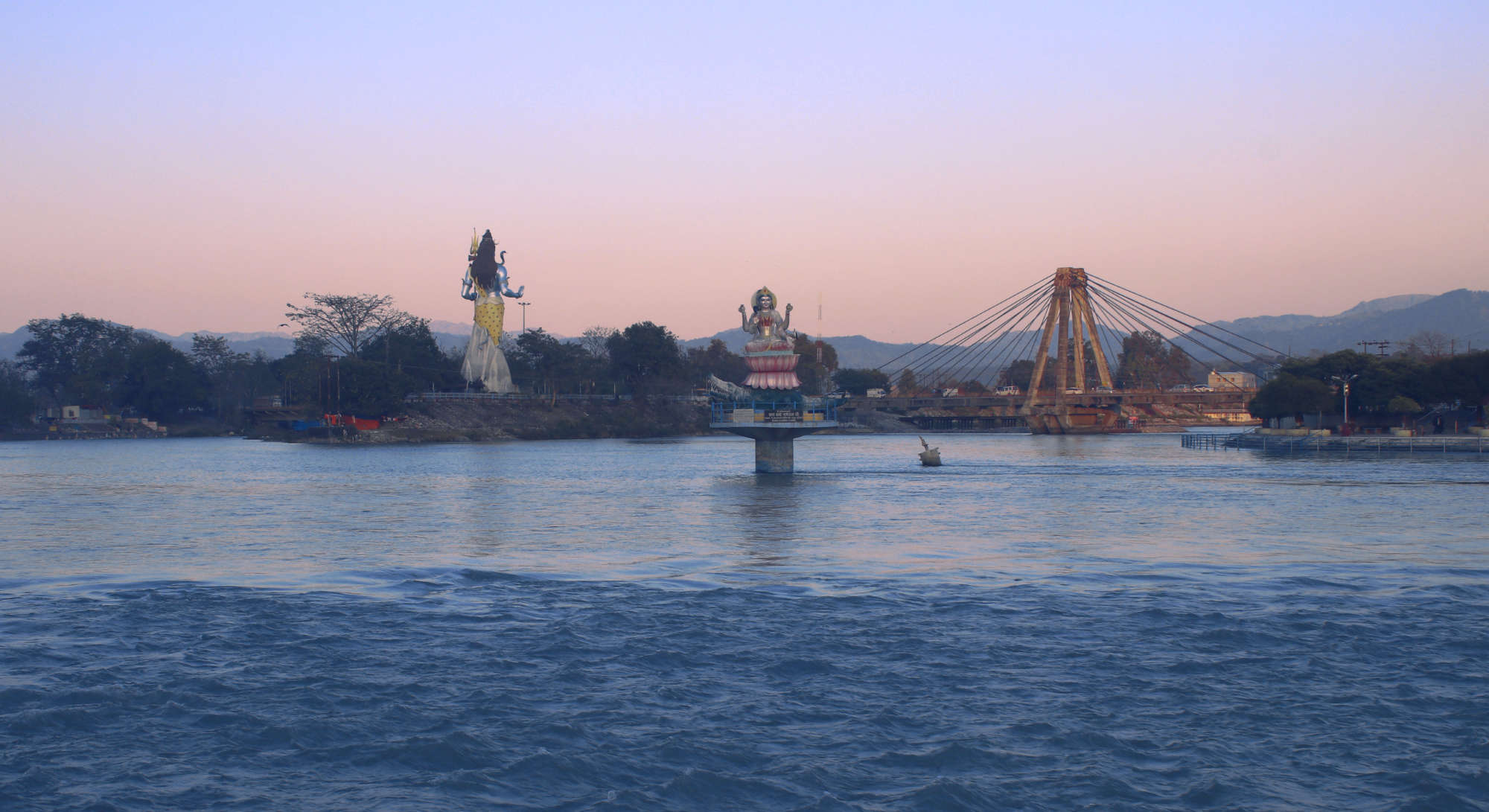 River Ganges Aarti
The main attraction of Haridwar is Ganges Aarti. First preference should always revolve around it. Twice a day, everyday, River Ganges Aarti is done by priests of the main temple at the time of Dawn and Dusk.
We often get asked by our Guests at what time Aarti takes place, one can easily remember that the timings of Dawn and Dusk decides the time (only exclusion is the day of Solar Eclipse in which some different times aarti happens, which is decided by the Ganga Sabha).
To make the best out of the time in Haridwar, plan the tour keeping in mind the timing of Ganga ji aarti.
Mansa Devi and Chandi Devi Temple
Maa Mansa Devi is a very beautiful and pious temple in Haridwar situated on top of Bilwa parvat.
A very beautiful view, wonderful sight of Haridwar and from atop River Ganga can be seen in its full glory.
To reach Mansa Devi, two options are there, either by walk or by ropeway.
As the temple is so beautiful and revered by pilgrims there is huge crowd in summer months, it is advisable to have some dedicated time to visit Maa Mansa Devi in summer months.
Mansa Devi is considered as one of the famous Siddhapeethas where ones wishes are fulfilled, be the one to visit this beautiful temple.
There is a cafetaria in ropeway area, people can have refreshments as it can get tiring.
Maa Chandi Devi mandir is the second most visited temple in Haridwar. It is situated on top of Neel Parvat Haridwar.
Its height is more then Mansa Devi mandir and the view of Haridwar from the temple is so mesmerizing that pilgrims are so overwhelmed by the beauty of Haridwar and this loved view is to be seen everytime one is in Haridwar.
Pilgrims can reach both the temples by ropeway, we have made a time table of timings for Mansa Devi and Chandi Devi temple and ropeway. It is advisable to take a combined ticket for both the ropeway as travelling to the respective bases is also included in the fare. A shared tempo traveller makes travelling between temples easy.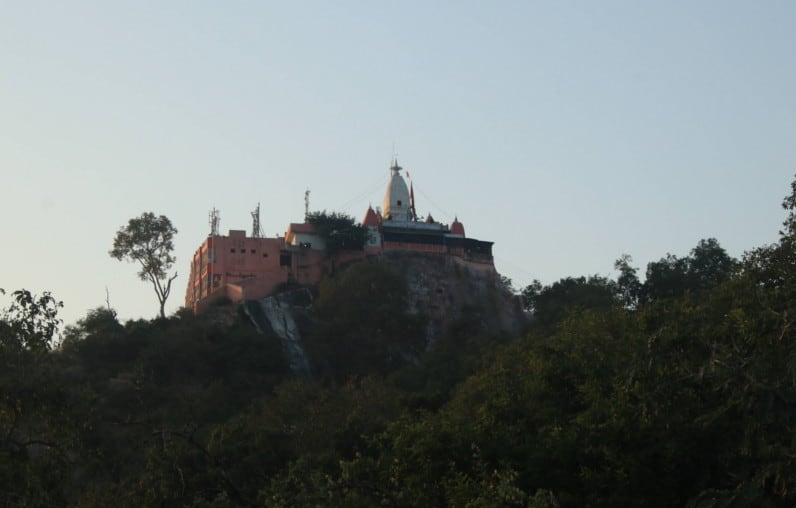 Mansa Devi Temple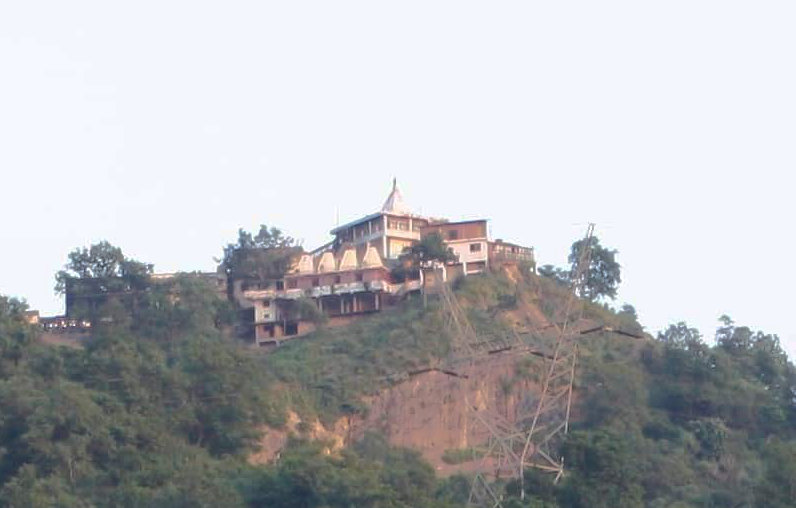 Chandi Devi Temple
Mansa Devi Temple Timings
| Period | Temple Opening Time | Temple Closing Time | Ropeway Start Time | Ropeway Closing Time |
| --- | --- | --- | --- | --- |
| | | | | Till 19:30 pm (tickets for the day are closed well before 19:30pm) |
| | | | | Till 18:00 pm (tickets for the day are closed well before 18:00pm) |
Chandi Devi Temple Timings
| Period | Temple Opening Time | Temple Closing Time | Ropeway Start Time | Ropeway Closing Time |
| --- | --- | --- | --- | --- |
| | | | | Till 18:30 pm (tickets for the day are closed well before 18:30 pm) |
| | | | | Till 17:30 pm (tickets for the day are closed well before 17:30 pm) |
Spend quality time With Nature
Haridwar with its beautiful views, also one of the oldest known city (even described in our Epics), has plenty of green spaces for nature lovers.
A paradise for wildlife enthusiasts, Rajaji National Park is quite an attraction in Haridwar. Tourists can spot Elephants, Tigers, Leopards and Deers in it.
Wake up your inner traveler and explore our city.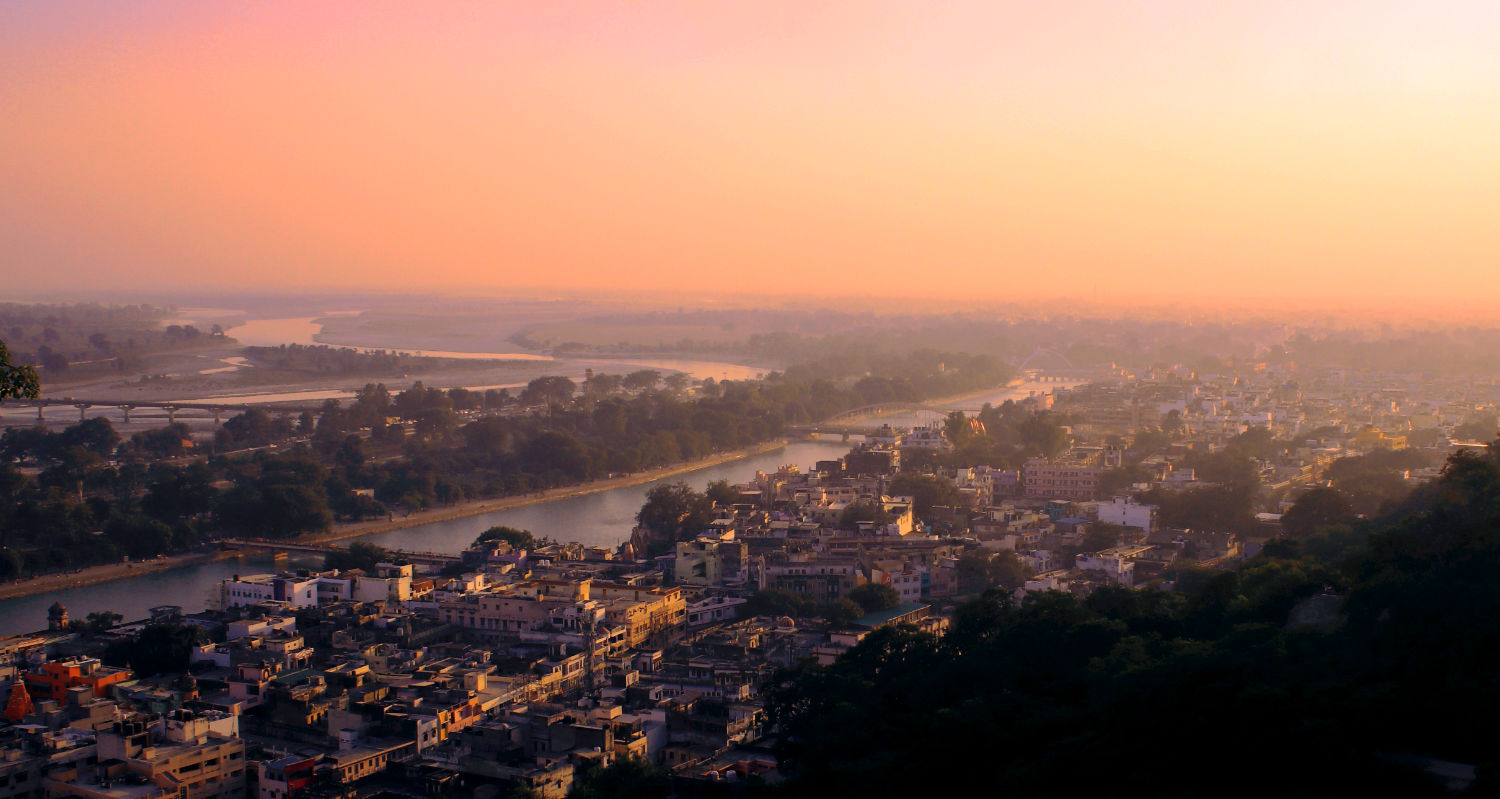 Bathe in River Ganga
Bathing in River Ganga is so sacred, religious and pious that people from every part of our planet comes and bathe in River Ganga to attain salvation.
In summers, it is quite entertaining and fun to bathe in Ganga ji that locals also take dip several times.
Surya Namaskar
It is an ancient technique of paying respect to sun which is the source of all forms of life on our planet.
When in Haridwar, our guests can offer respect to sun by offering Gangajal to sun and the reflection of sunlight in the Gangajal is very beneficial to eyes as we have heard from some.
Yoga
A perfect place to do Yoga is Haridwar.
There is no other city which has such a long history of Yoga.
Eating Time
After taking bath in River Ganges, people feel to eat and the next logical step is to enjoy local foods. Aloo Poori being the favorite of tourists comes to mind whenever people talk of Haridwar.
Famous eateries are so near to our hotel, Chandrakala sweet delightes tourists so much.
Walk along Ganges
There are some incredible pathways close to Ganga canal which gives breathtaking views and oxygen is also clear around it, making long walks easy on the body.
Our guests can go for long walks, making their day energetic and beautiful.
Stay with us for a week or more, come and breathe fresh cool air around Ganges and you will find an improved health and mindset.
Relax and unwind from your complicated lifestyle.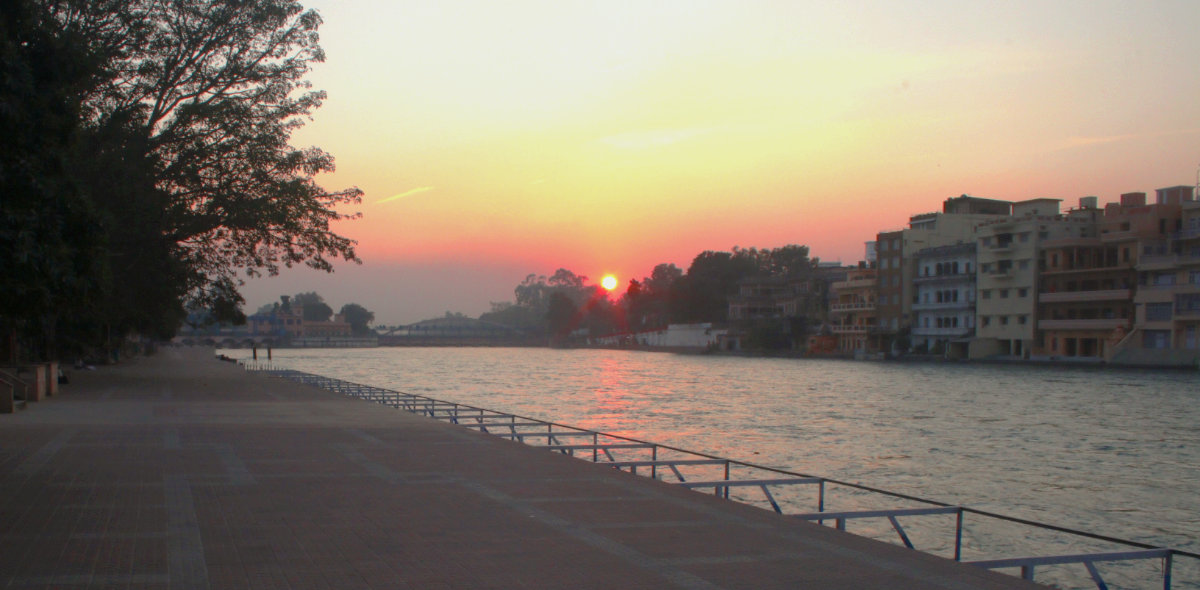 Frequently Asked Questions
1

. Which is the most famous place in Haridwar?
Haridwar is famous for its Beautiful Temples, River Ganga at Har Ki Pauri (Aarti)- its crystal clear water and friendly people.
It is a beautiful city between two hills and River Ganga flows in between.
Our Guests can see the city in full glory from Mansa Devi Mandir as it is located on top of a hill.
2

. What to do in Haridwar if you only have one day?
There are so many places to visit in Haridwar, so it gets tricky if you only have one day for Haridwar.
Many times we have seen that parents who are dropping their students to Dehradun for their school (Dehradun being famous for its schools), they visit Haridwar as it is in between Delhi and Dehradun.
The day could be spent like this, be in Haridwar around 12 noon, visit Mansa Devi and Chandi Devi Mandir, see River Ganga Aarti in the evening, have dinner at famous nearby eateries followed by a good walk at Har ki Pauri late at night for fresh cool air when less people are there.
Har Ki Pauri area is only 100 metres from our Hotel.
In the morning Aarti can be seen again, nearby temples can also be visited as they are quite an attraction.
3

. What to buy in Haridwar?
We often see people from West Bengal and Gujarat buying woolens, blankets as a gift to their relatives.
People buy Rudraksh and other stones.
Some people who wish to take River Ganges water with them but due to restrictions in flights or any other reason, courier Ganges water as some courier companies offer this facility.
All these things can be done in the local market which is nearby to our Hotel.
4

. How many days are enough for Haridwar?
It depends, but after serving guests for so many years now, we feel 5 days are good enough for Haridwar to have a good time, a long remembered holiday, visit to all temples, some rest too and most importantly snan in river Ganges which can be done multiple times too.
One can make base in Haridwar for their Uttarakhand visit, even Rishikesh can be covered as it is only 25 kms from our place.
Other neighboring cities can be visited which we can guide once you arrive at our place, you can book our hotel from the reservation system.
5

. What to do in Haridwar at night?
Visitors and our guests can sit alongside river banks and have their feet in cool Ganges water which we have seen several people do in the night after having dinner.
6

. Can wildlife be seen in Haridwar?
Seeing wildlife is a beautiful experience in itself and Chilla National Park is quite close to our Hotel.
Tourists hire Jeeps to visit the park where wildlife can be seen. It is an attraction to locals as well.
7

. What to wear in Haridwar?
Haridwar being in northern part of India has high temperature in summers and low temperature in winters.
It is comparable to many cities of Northern India, thus our guests can bring clothes accordingly.
8

. How to Reach Haridwar?
9

. What to eat in Haridwar?
Haridwar being a religious town, only vegetarian food is available.
Street food bring life to our tastes buds, Chandrakala sweet is famous, Aloo Poori is a delight which majority of the people eat after having a snan in River Ganga.