Hotel Teerth , Haridwar
(Nothing is more important than a weekend with family, our thoughts go to the idea of family time, relaxing, having a Holy Dip at Har Ki Pauri and a break from work. Explore our Hotel and Book us for your stay)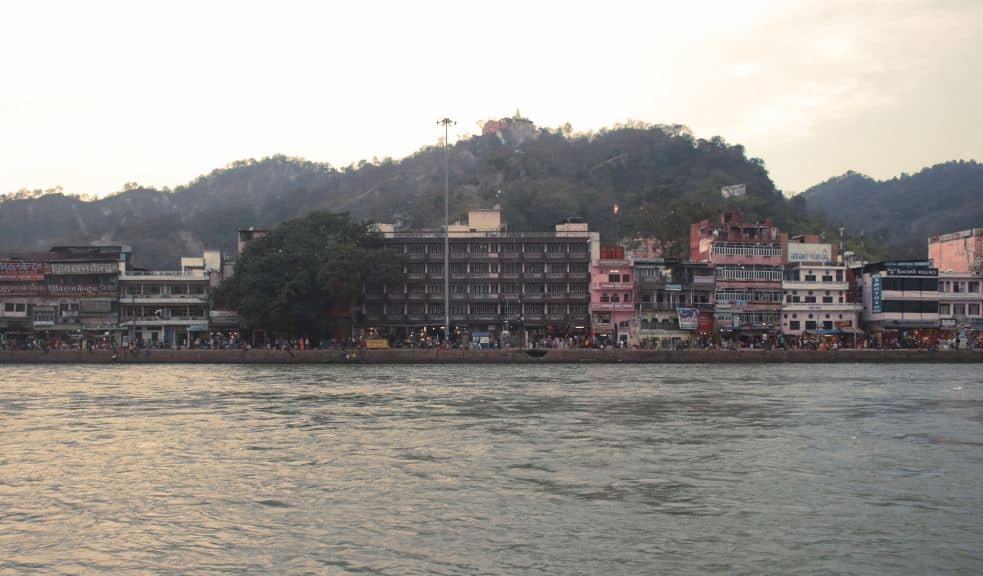 Address, Contact Details
Subhash Ghat, Har, Ki Pauri
Haridwar, Uttarakhand, India, 249401
Frequently Asked Questions
1

. At what time Hotel Teerth opens?
We are open 24 hours a day on all days of the week.
2

. Which type of rooms does Hotel Teerth have?
We have Double bed, Four bed and Family suite rooms with us, in total we are a 36 room property.
3

. What is the Check in and Check out time at Hotel Teerth?
Our Check in time is 12:30pm and Check out time is 11:30am.
4

. Does Hotel Teerth have air conditioned rooms?
Yes, we have air conditioned rooms with a contemporary design for a quiet and cozy stay.
5

. What facilities Hotel Teerth provide to the guests?
Easy access to market, walking distance from Har Ki Pauri, In House restaurant and room service.
6

. Are rooms at Hotel Teerth Ganges facing and have Balcony?
Yes, all our rooms have Private Balcony facing River Ganges in Haridwar.
7

. What important places are nearby To Hotel Teerth?
There are many important nearby places to our Hotel - Har Ki Pauri, Mansa Devi Temple, Chandi Devi Temple and many more.
8

. Our train comes early morning at

4:00

am, do you give early check-in?
Our check in time is 12:30pm, so if guests is arriving early morning from train, they should book rooms one day in advance.
9

. What is the phone number of Hotel Teerth?
Our bookings number is +918791422471 and Reception numbers are+917055574500, +911334225211 and +911334225311.
Policies
Cancellations 1) One day bookings are non cancellable, hence non refundable. 2) For bookings of more then one day, one day room rent will be deducted and balance will be refunded. 3) Group bookings may have a different cancellation policy. 4) Kumbh and Ardh kumbh bookings are non cancellable, hence non refundable. 5) Hotel reserves the right to make a change in policy without prior intimation. 6) In case of early checkout of confirmed reservation, guest is liable to pay for the entire confirmed reservation.
If not sure of the policy and what it means, contact us for clarification.
Check in Formalities - Kindly bring any one of identity card (driving license, voter card, aadhaar or passport) for check in formalities. For all foreign nationals, passport and visa are mandatory ( OCI is to be accompanied with a valid passport as well).