Why choose
us for your stay
We are 1 of a kind location, you can easily discover Haridwar Wonders.
The main place in Haridwar is Bhramkund, Har Ki Pauri. A world famous sacred place and a major bathing ghat.
The best way to enjoy is when you are staying nearby and if one can see Ganga river from the room only, it is a welcome addition. Our Hotel makes it easy to go in and around the city.
The proximity to Bhramkund and other popular temples makes us a perfect accommodation for devotees and travelers visiting.
The moment you enter our Hotel, you and your family will get a homely atmosphere and feel. Come and experience beautiful Maa Ganga with your family and have a perfect stay in the religious and pious city.
Your day will start with such a happy note when you hear Ganga ji Aarti and you will be in a heavenly abode.
Deciding a hotel often comes to the point where location is the most considered factor and we are the best located Haridwar Hotel, all the rooms have personal balcony overlooking River Ganga. Catch up with the beautiful and lively atmosphere by staying right on the banks of River Ganga.
From our Hotels Ghat view, you can set out to explore the city's bustling markets, admire the ancient history. Bask in the sun along the ghats and discover the scenic view between two mountains, one mountain has Mansa Devi at its peak and the other mountain has Chandi Devi at its peak.
Our well trained and passionate staff of local insiders can not wait to introduce you to the people and places that make our city so religious and friendly.
We will help you out in exploring Haridwar and neighboring places in Uttarakhand.
A Family Hotel in
Har Ki Pauri Haridwar
We are serving families since 1990 and some of our guests stay with us since 1990 whenever they visit Haridwar.
We also run a permanent member system which several families have opted for as they feel at home every time they visit and stay with us.
Call us to know more about Permanent Member system.
Ours is a safe hotel for families who are looking for a comfortable place to stay.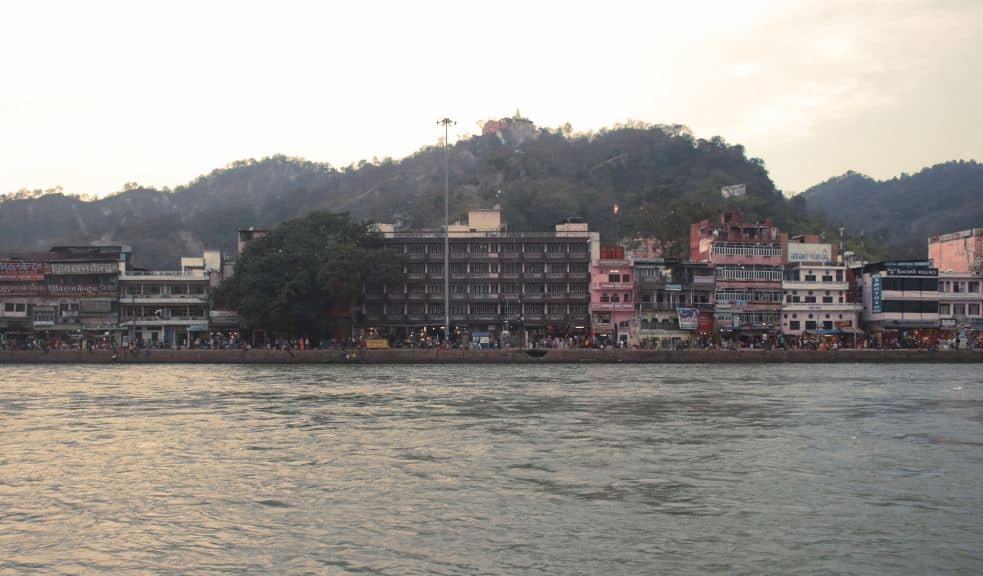 Some other
reasons for choosing us
Ganga Snan - Refresh yourself by having a bath/dip. Even if you wish to save a few steps by not wanting to go to Brahmkund, you can have a holy dip right on the bank opposite to our exit gate. Make a splash and have a wonderful dip in River Ganga.
Char Dham Visit -It's a ritual to take a holy dip in Haridwar before starting Char Dham Yatra To Yamunotri, Gangotri, Badrinath and Kedarnath. We have helpful guide for Char Dham travel, you can read here on this page https://hotelteerth.co.in/char-dham-yatra.
Business Visits - In the first decade of 21st Century, Uttarakhand government started promoting Haridwar as a business hub and made SIDCUL, a Special Economic Zone (SEZ), so lots of people come for official purposes as very prominent companies like HUL, Hero Motors and others have made business presence here.
Officials coming can add religious charm by visiting temples, Darshan of River Ganga when they stay with us.
Kumbh and Ardh Kumbh Mela - Kumbh mela was in year 2021, it comes every 12 years, you can read more on this page https://hotelteerth.co.in/kumbh-mela-haridwar.
Now Ardh Kumbh Mela will happen in year 2027.
Mundan Ceremony - In Mundan ceremony, a barber shaves head of an infant for the first time. Our city holds a special place for doing mundan ceremony and Nai ghat where mundan takes place is only 50metres from our place.
View Ganga River from
Our Hotels Balcony
Our Hotel is your golden gate to the serenic view of River Ganges.
With our well decor and River Ganga facing rooms having private balcony, you can view Ganga ji all day long.
If staying at the most important place for Hindus is your preference, there is no better hotel then ours, come and experience nature like never before and create unforgettable religious moments in our religious city.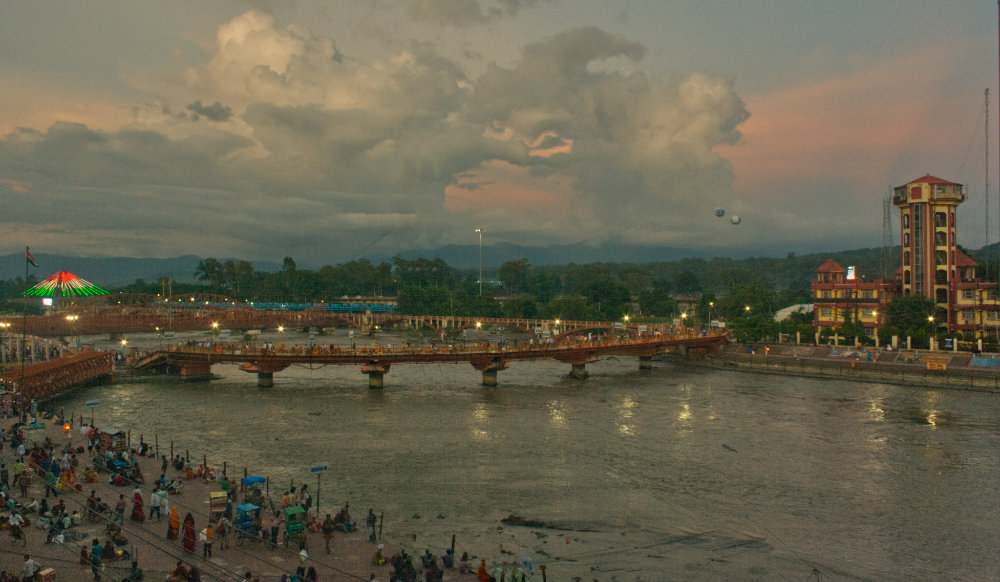 " Time can be the most beautifully filled with relaxing and enjoying views of River Ganga from our rooms. We have become a go to hotel amongst refined Uttarakhand visitors. "