Har Ki Pauri
(A truly sacred ghat for Hindus in Northern India)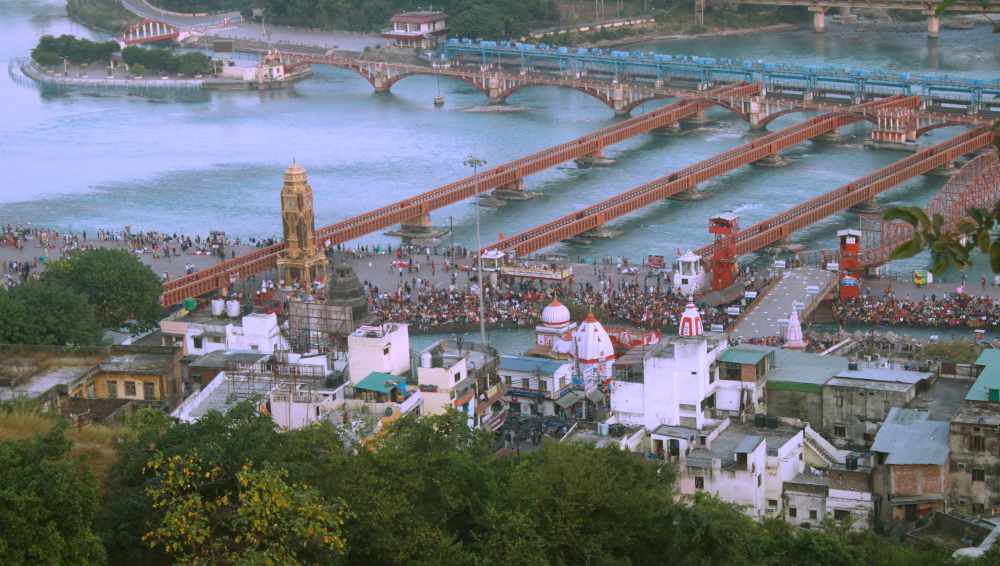 Location
Har Ki Pauri is located in Haridwar, Uttarakhand, India. It is one of the most religious and visited towns of the world. There are days when millions of people come in one day. Bhramkund is the most pious place in Har ki Pauri.
This is the place where world famous Ganga ji Aarti takes place. It is also the place where Ganga ji leaves the mountains and enters plains.
Ancient History
King Vikramaditya is said to built Har Ki pauri in memory of his brother. The area has undergone several extensions and this place is like this today.
It is said that during ancient period, Vishnu ji and Shiva ji visited Har ki Pauri. It is also said that Bhrama ji, the creator of world performed a Yagya here at Har ki Pauri.
When Devas and Asuras were fighting for nectar, some drops of nectar fell to this place and this is the reason Kumbh Mela is celebrated in Haridwar. You can read more about Kumbh Mela in our Kumbh Mela page.
Ganga ji Aarti
Twice a day, Ganga ji aarti is done by priests of Ganga sabha and large number of people gather to see it.
This Ghat is major attraction for its beauty.
It is also sacred to Bathe in Hindu Culture at Bhramkund, Har Ki Pauri.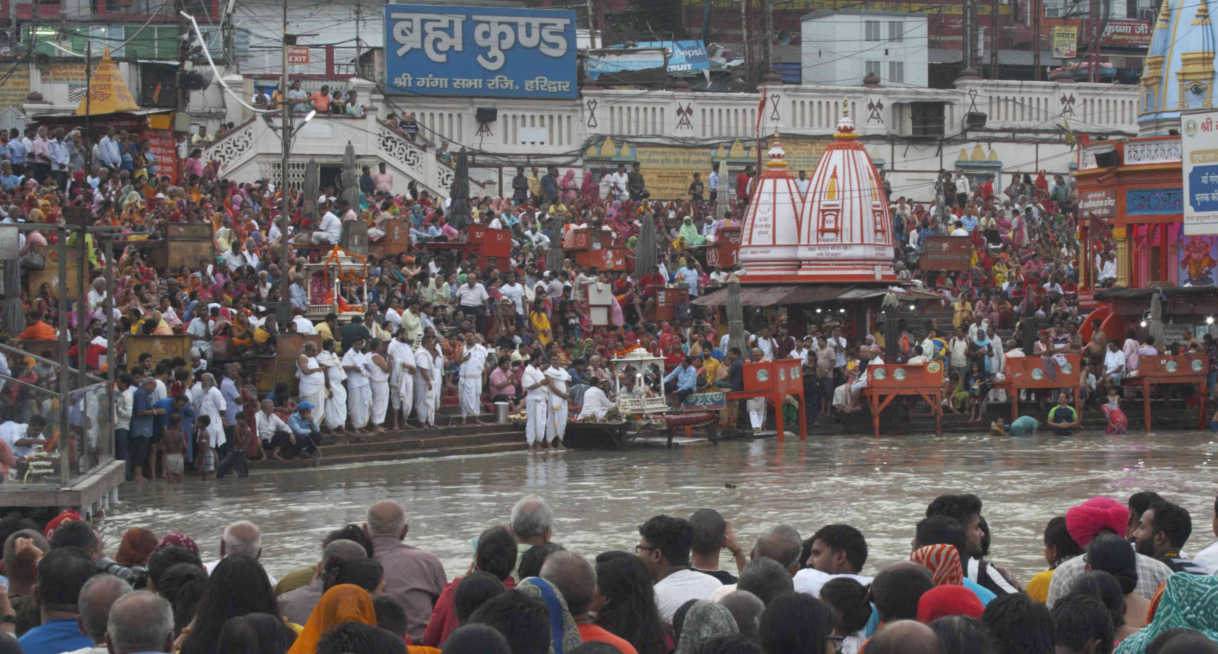 Important Events in Har Ki Pauri
It is a Hindu festival celebrating descent of the Ganges to our world. Hindus believe that this day marks the descent of River Ganga into Earth.
It is a major event in Har Ki pauri and millions of people come and take bath in Ganges to wash away there sins.
There are many other placed where Ganga Dussehra is celebrated but Haridwar is the most reverred city where people bath in Ganga Dussehra.
Devotees gather and perform aarti.
It is a celebration of Ganga ji coming into earth. According to Hindu calendar, it is the tenth day of bright half of the moon in the Jyaishtha month (May/June months).